Yes, and that's the short answer. Nintendo has the cuckoo of the golden eggs right now but nothing is forever. We know that only four years have passed since the launch of the hybrid and this is little for a console, well except for Wii U that left us very soon. Switch has a catalog full of hits, sometimes incredible conversions and the promise of the return of sagas like TLoZ, Metroid Y Bayonetta; but it also has some shortcomings that cry out to be resolved.
We are not going to judge the technical capabilities of the console. Releases as recent as Monster hunter rise thoroughly squeeze a hardware which, let's not forget, occupies the same space as the box where the larger console games come. Although it is true that technical limitations are becoming more and more evident, especially in conversions such as Doom Eternal. Which is still a feat but we'd like to enjoy it at 60fps as in PS4 or ONE.
We do not ask for 4K and 120fps because we leave that for the almighty X series of Xbox. But a standard at 1080p and 60fps would be greatly appreciated by those of us who spend time on the big screen. This would remove the blurry feeling that some very demanding games with dynamic resolution offer. And the stable 60fps is something that depends on the genre but the fluency let's say that it is a visual pleasure. Rumor has it of a dock that could upscale games to 4K with the technology DLSS and Nintendo would score a goal with such a solution.
But graphics are not everything and the truth is that Switch delivers and offers us games that we never thought of as one. laptop. And in this regard I propose another improvement: the screen. One with technology OLED and a little bigger by eliminating the 7-inch bezels would make the games more eye-catching. Remember how good the Playstation Vita original. As they say out there Samsung He already has something like this prepared and we do see this as a much-needed improvement.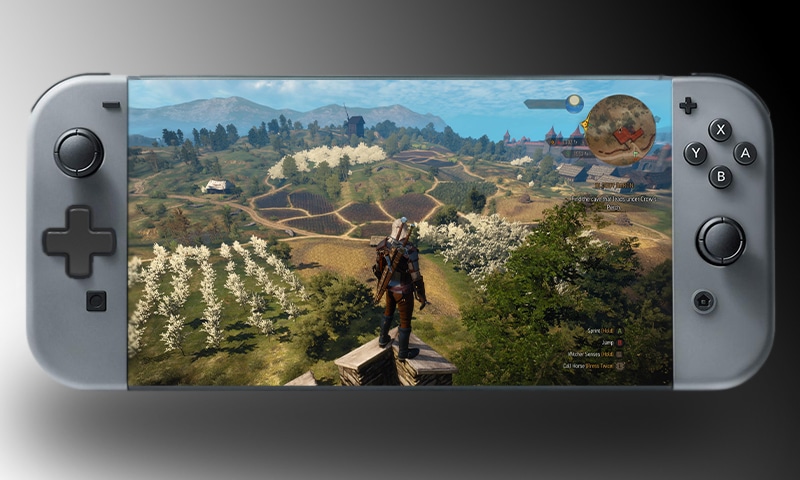 Nintendo has conquered a previously unexplored terrain: hybrid consoles. That is where he has found his strength in the face of the almighty PlayStation Y Xbox and you cannot neglect it. It has sold more than 80 million Switch and a more powerful revision of the model should not mean the abandonment of the previous one. They could coexist as PS4 and its Pro model and all ONE reviews have shown. In fact, it would be a booster in sales to reach the goal of surpassing Wii and its 102 million consoles.
In addition, the betrayal says that Nintendo always releases several versions of its portable consoles, even if the Switch is not one as such. There we had GB Advance, NDSi Y New N3DS that managed to maintain the success of the originals. And the simple version, Switch lite, it's not working bad at all.
Nintendo has some issues to solve like the drift of the Joy-cons so redesigning them would not hurt. And add the crosshead on the left plus some slightly larger buttons. They have a good design but surely they have received in these four years feedback by the community to improve them. The theme of the drums it would go together with the one with the highest power but I don't think they have a problem with it.
They already have this console amortized and it has made up for the failure that was Wii U but it should not fall asleep in the branches of the Great Deku Tree. We are convinced that they are waiting for the moment to release the bombshell and with what better than with the sequel to Breath of the Wild. They do not really have direct competition but they should offer a technologically advanced product and the current Switch begins to fall short in these aspects.
For all these improvements I would head for a review of the hybrid. It is a console that I had little confidence in at first but I have swallowed my words. I thought they would turn the console into a Wii 2 but it has not been that way luckily. So I want him to level up so he doesn't miss opportunities in front of the monsters of Sony Y Microsoft. We love that Nintendo continues on its way and goes through wars but if it is going to do what comes out of the Mushroom Kingdom, do it like a queen. And one Switch Pro it could be crowned as such. Time will tell if he was wrong.