Let's face it, whatever title it appears on Link we will like it. And here we have his latest game for Switch, not one of the series The legend of zelda -because this does not appear anywhere- but a Warriors, which tells us where the arrows are going this time. And it is that the new game of our hero is the work of Omega Force, parents Dinasty warriors, the saga "Machacabotones" by which Hyrule Warriors: Age of Cataclysm it could go through one more delivery. A fair prequel of Breath of the Wild? Well, let's go back a hundred years and tell you better.
Hyrule warriors has known how to play his cards very well, presenting himself, temporarily, as a chapter prior to Breath of the Wild Well, characters and settings are the same, but their playability has nothing to do with it. Right now we have a musou academicist who basically consists of giving himself milk non-stop and surviving hundreds of enemies. It is a genre that you either love or that bores you in life. Luckily for me, I'm one of those who love it ... although this is a musou special.
To the world of TLoZ This game concept does not suit you at all and it is perfect for The age of cataclysm, because it is supposed to be a very moving moment in the history of Hyrule. The most recognizable locations of Breath of the Wild they will be besieged by hordes of enemies and our heroes must defend them. And all wrapped up in an argument that will not be as you have imagined. And up to there I can tell you; some make me prisoner bokoblin if I do you some spoiler, better that you discover it yourselves.
Let's move on to the important thing about these games: the playability. In Hyrule warriors I have noticed that it is a little richer than in others hack'n slash because there are elements inherited from BotW like the scepters or the sheikah stone. Written everything is very basic: normal and strong attack, which combined make amazing combos, and L and R next to the right stick for special attacks. Even so in the first game you will feel stunned, since for attacks we have very little reaction time, and you will not leave normal. But Omega Force wanted to make a very accessible game and in a couple of battles you will hallucinate how you have become true horde annihilators, and without messing up your hair.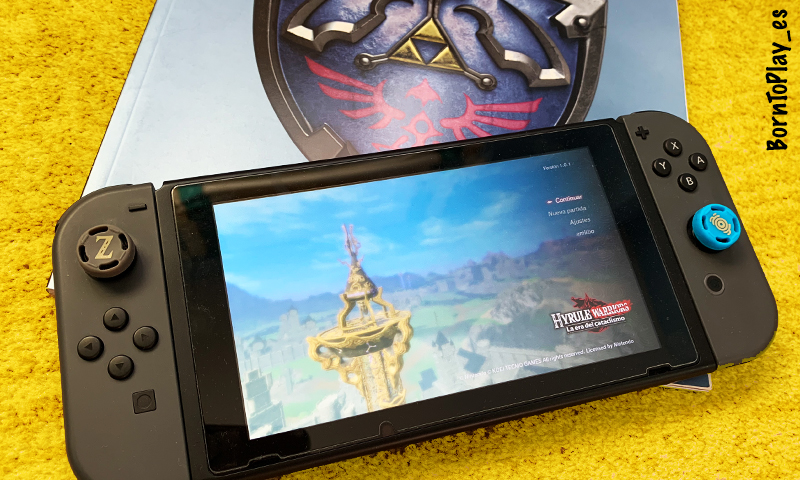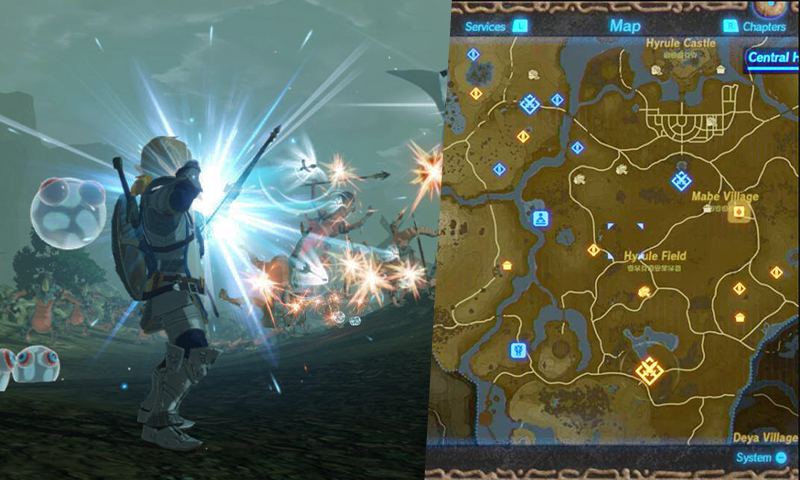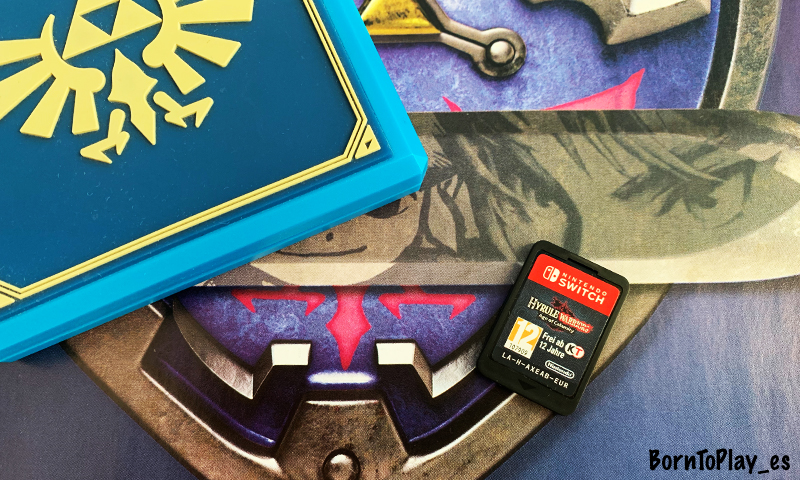 Enemies are old acquaintances to those of you from Breath of the Wild. There is not much room for surprise but this is not a bad thing. Each one has weaknesses and you will not take long to learn them. In addition, it uses the well-known Z-targeting for the biggest enemies so even the most inexperienced will be able to defeat them without "gorging themselves" much. They are based -as almost all the game- on having feline reflexes and pressing the button at the precise moment. And, although it is not a SoulsThose of you who want a challenge can choose the highest level of difficulty, it is for -almost-masochists.
During the game you will have the feeling that you are only pressing buttons and ... it is that way. In this Hyrule warriors you will not find time for exploration. Many may be looking for an experience similar to BotW they feel cheated but if you stop during the confrontations you will be defeated. Here we have come to fight! Between battles we can move around the map -the one that appears by pressing (-) on BotW- and complete a series of "missions" that have their own story. But they consist of collecting objects during the battles to exchange them for new recipes, fusion of weapons, unlocking inns ... And then the secondary battles that will give us experience and weapons. Although doña rupee send and, if we have enough, we can raise the level characters by paying. This is something that I did not like at all because where is the reward for the effort?
The story takes us through many very well connected battles and we have a game for a while (more than 40 hours surely you will miss it). We will also have the opportunity to drive at Divine Beasts and you can think "How cool, huh ?!"; Well, no. It is one of the weakest points in the game since you will not know very well what you are fighting against, due to the size of the enemies, and they are very guided scenarios. Even so, these phases are not bad and they are few. Another of the weak points of the game is that in the end you will have a couple of favorite characters (there are not many although some are a surprise, not for the better ...) and they will be the ones you fight all the time. There is an imbalance between them but there are those who have to be there because of history. We miss the variety of others musou. Although the good part is that each one is totally different, they are not the same fighter with different skin. Special mention for the soundtrack, it is a delight and you will be on the home screen for a long time just to hear the main melody.
Surely you have heard about the performance of the game and I tell you: it is not as bad as they say out there. Graphically it is the same as BotW so you are going to love it, it is one of the most successful artistic directions I have seen. But don't expect to find fluidity because the game has hitches and slowdowns much more than we would like. It does not go as well as the previous installment, Hyrule Warrior: Definitive Edition for the Switch, they did get the desired 60fps, although not all the time. In The age of cataclysm 30fps have been maintained and not stable, many times they will fall almost by half but it is at specific moments. And let's face it, it is a game to play on the big screen, in portable mode you will not enjoy it the same as well as the performance is worse. Although this is covered with so much flash, special attack and hit. Come on, you are going to enjoy it but better in it dock.
Hyrule Warriors: Age of Cataclysm has been one of the great launches of Switch for the -unfortunate- 2020 and he has not done badly at all. The first delivery (Wii U, 2014) is a more complete game, with more fan service and greater variety but this one has a much more elaborate story besides that the gameplay has managed to polish it quite a bit. It is not the game for which to have a Switch but it is a must buy if you already have it. It is entertaining, full of options, long and with a story that you will like, if only to know what happened before Breath of the Wild. Everything for which the princess zelda he struggled and it was useless. Also, since we have enough left for its sequel, what better way to be entertained than beating the bravest elf?