Scenarios, characters, dialogues, plot and acting level. All these elements added, made Mortal Kombat of Paul WS Anderson in 1995 a film that divided the public in opinion. Where there were no doubts was in its collection: with a budget of 18 million dollars by the producer New Line Cinema, they raised neither more nor less than 124.7 million dollars worldwide.
That film was a true box office success that started a roller coaster of successes and failures for years to come, both on the big screen and on television in terms of different adaptations of the video game. Sequels, comics and series expanded the universe we know with each video game installment. Today we have 26 titles, full of characters, stories and plots of all kinds. Endless possibilities that can be squeezed and molded to give life to a new reboot of the saga without the need to flirt with that innovation to which we have become accustomed. remakes for almost a decade now.
In Mortal Kombat, Cole Young, an MMA fighter, used to getting beat up for money, does not know his ancestry. Nor does he know why the emperor Shang tsung of Outworld, has sent his best warriorSub-Zero) to hunt him down. Cole he fears for his family and seeks Sonya blade (Jessica Mcnamee) following the instructions in Jax (Mehcad Brooks), a Special Forces commander who bears the same dragon mark he was born with Cole. In a short time he reaches the temple of Lord Raiden (Tadanobu), an ancient god protector of Earthrealm.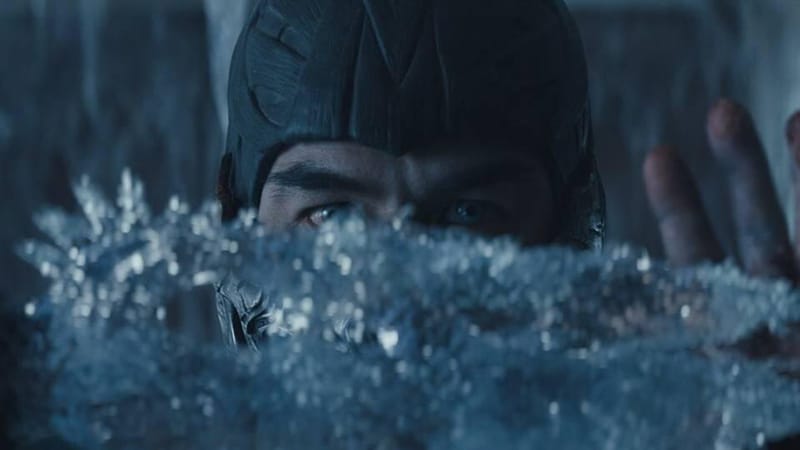 The formula of "if something is good we will change to improve it"Faces a harsh reality this time around. Mortal Kombat (2021) does not present innovation, does not suppose a fresh air and does not respect the legacy either. In fact, the 1995 series B movie far surpasses this remake.
Director is totally unknown, he has only worked in advertising management, Simon McQuoid, while production is led by James wan, known for bringing the universe of Conjuring, Insidious or Aquaman Y Fast and furious. Thanks to trailers with a bloody tone, choreographies starring the eternal rivals Sub-Zero Y Scorpion and the weight of production, fed the hope of an adaptation to the height of video games. Nothing is further from reality.
The elements that I comment at the beginning of the text made the first installment of 1995 a success. However, for this version they suppose the formula for its failure. The settings are poor and devoid of all personality. They do not convey any sensation to the viewer. This aspect is a priority in the video game, they are worked with stoic dedication so that the spectator / player immerses himself in the environment where the fight takes place. They represent the character of the fighter you face.
Mortal Kombat 1995 fulfilled with greater or less rigor this fundamental key that any cinematographic setting needs. On the other hand, the actors lack all credibility in every minute of the film because of the mediocre script. It is impossible to empathize with a character if you do not show his true character, if you do not give him a palpable evolution with which to feel identified. Luckily we have a veteran actor, Hiroyuki, which gives the first 20 minutes of the film a minimum of interest and then quickly evaporate until the last second. I do not like to make firewood from the fallen tree but the dialogues are so stressful because of their lack of and absurd value, that even the comic relief represented through Kano (Josh lawson) is burdensome and excessive. It is basically a DeadpooHe overdosed on expletives towards others without any control. Minutes and minutes of high-level insults subtracting from the development of the film. Already put, I even dare and make a very brief summary of the rest of the characters. Not one is saved.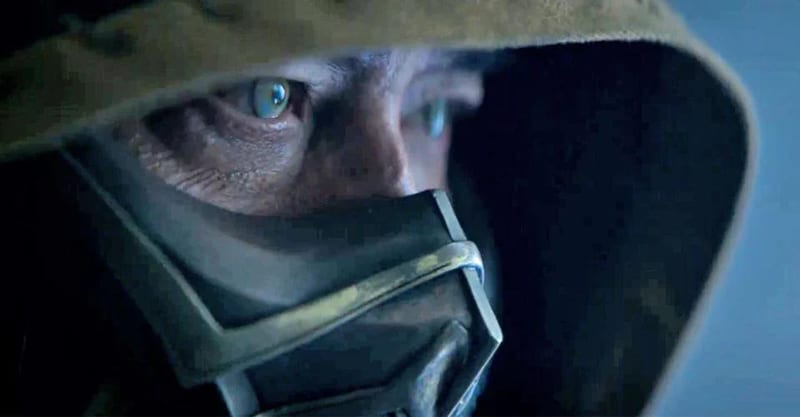 Mileena: lacking in development or personality. We know it is bad because when it stabs it licks the blood of the Sai.
Liu Kang: traumatic childhood and effeminate result explained in 30 seconds.
Kung Lao: tough fighter due to his inability to gesture.
Raiden: totally wasted, without any empathy until you see the ballot solved.
Jax: nonexistent until ... it did not exist at any time.
Nitara: he only came to die, in fact they didn't even give him the opportunity to strike once.
Shang tsung: Really the bad guy? No personality or character that distinguishes it as such.
Kano: useless and talkative. As in the 1995 version.
Sub-Zero: his aspirations are not made known but he is a totally credible villain and of course fearsome.
Scorpion: Perhaps the best adapted character in the entire movie.
Cole Young: an invented protagonist used to connect the plot. If you eliminate this character from the plot, the film would still stand as if nothing
If I had to save something from the burning, it would be some choreographies, and not all, because they do not finish their takeoff or achieve a culmination of epicity. The Fatalities They are fine and offer that reference to the video game but the ability of the characters to defeat their enemies is based on "digi-evolving", getting a power, as if it were a giant fly swatter, and crushing the insect. Here Sub-Zero Y Scorpion they have the upper hand on the matter. Despite being entertaining, the confrontations are far from the spectacular cinematics of the games. References to this veteran series are not few, such as the classic expression of Scorpion "Get over here"That has been repeated so many times in our heads. In this film it is sadly translated into Spanish as "Come here It is not sad for being faithfully translated, but for the simple sin of translating it.
The movie does not work, even if you look at it with fanatical eyes and the memories that the games and the 1995 movie itself may inspire in you. It's bad, whoever sees it sees it. If you liked it, it is because observing a supermarket bag being lifted from the ground through the air can seem like an entertaining spectacle.