Hideo Kojima's thug son
It's easy to get carried away by appearances and think that UnMetal intends to pay tribute, in a very personal way, to the Metal Gear of MSX, placing this particular tribute in an 8-bit frame, with its fixed cameras and pixel art. But the last game of Fran Téllez de Meneses goes further. A little more. Why honor the pair of classics that Hideo kojima sculpted for the legendary microcomputer is to do so with its polygon sequels and "Solid" tagline. Those that resurrected the franchise a decade later on PlayStation, went through the most inaccessible pantheons in the history of video games on PS2, climaxed on PS3 and the epitome of its formula on PS4 and Xbox One. UnMetal It is the gift of a fan to a saga. One that not just anyone can sign.
Hideo kojima He did not invent the concept of video game infiltration. It is imperative to speak of names like Shoplifting Boy and its sequel, Shoplifting Girl, Lupine III, Castle wolfenstein and its continuation, Return to Castle Wolfenstein, Saboteur, or the Sega 005 game that, according to Guinness, is the first stealth title, pure and simple, that was made, back in 1985. But it was Kojima who solidified the infiltration in the absolute base of an action adventure, of inconceivable quality until then, contributing, and embedding, the elements of a genre that have never stopped embracing each other since then.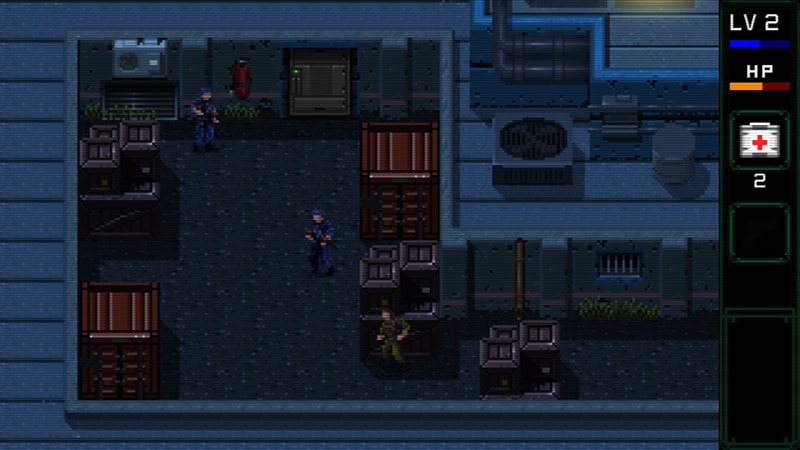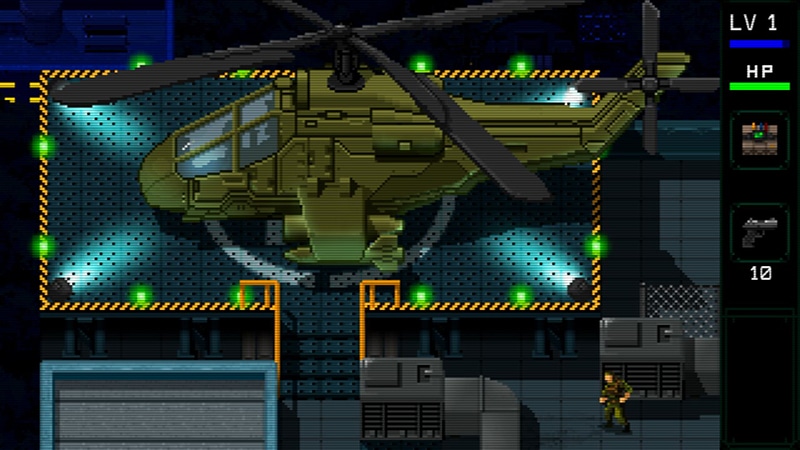 Without departing a millimeter from a premise, then almost revolutionary, nowadays classic, UnMetal force him to avoid detection of his cartoon Snake, Jessie Fox, as he fights his way through troops, bosses, surveillance devices, locked doors and enemy obstacles. The protagonist's abilities are similar to those of Snake on his original journey, and he has a somewhat more modest arsenal and inventory. But just as effective. The combination of objects, fair levels of depth, progression by levels, and the possibility of choosing between different types of enemies occasionally, achieve that know how to provide the stamp that distinguishes it from the works in which it is inspired without tarnishing them and makes it unique.
Without going into detail from which title each element is taken or each wink is made, suffice it to say that Téllez de Meneses knows how to start what it needs from each game in the franchise of Konami to create a proposal that works solidly, not too complex or deep, but that shows that knowing how to fine-tune and fuse elemental mechanics can build powerful gameplay. However, it is important to say that Solid Snake's first adventure traces the impossibility of crawling. The legendary member of FoxHound would acquire this ability in the sequel, of which UnMetal It takes the ability that enemies have since achieved to hear different types of noise, including the protagonist's footsteps. It should also be noted that the loading and transfer of downed bodies works more as a wink than as a shaker of the gameplay almost always.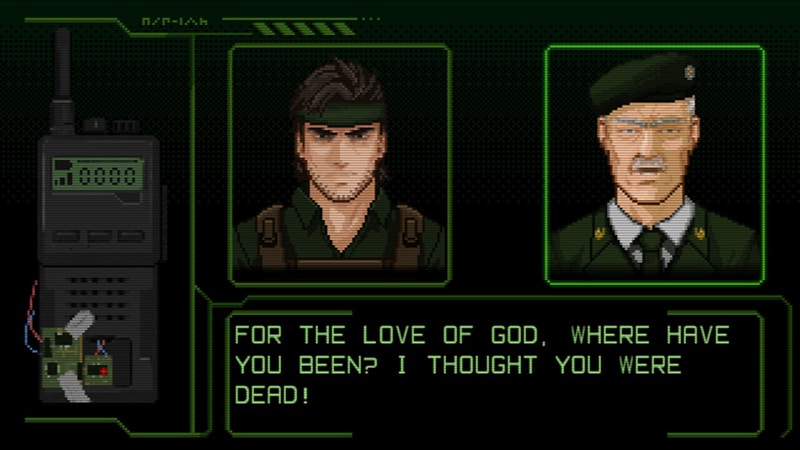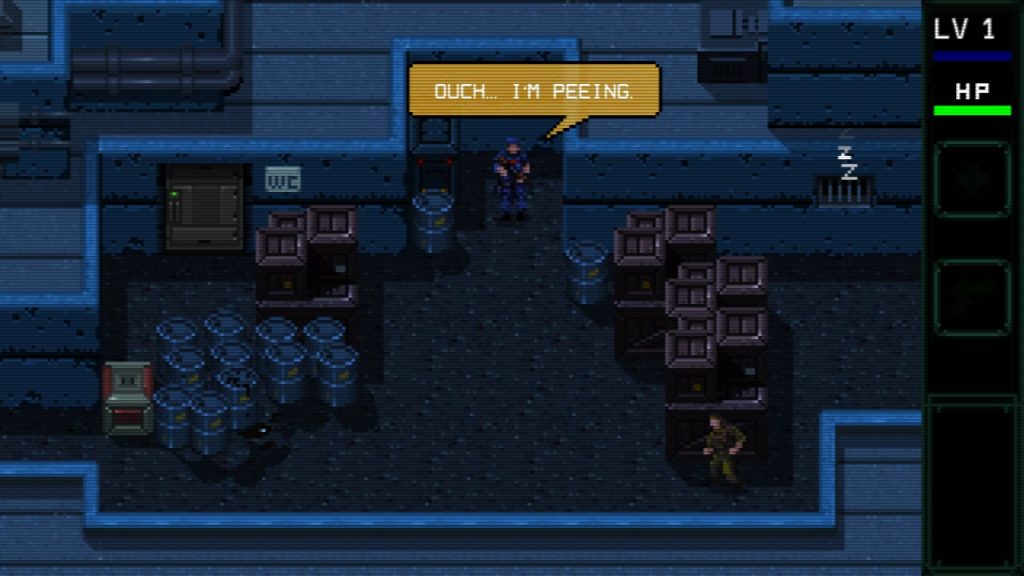 UnMetal It forces you to explore the scenarios, not too large, in depth, to progress using essential tools and by locating hidden routes or closed entrances. Combining items adds layers of depth to inventory management, with no shortage of tools and weapons to both reduce and stealth and inflict fatal wounds… which we must heal. And here the knowledge of Fran Téllez de Meneses of Metal gear; of his absolute respect. Téllez has appreciated the need to overcome the games of Kojima, regarding advancing in the game without killing any enemy if you want to fully understand their work, even if only a minority play without deaths. And Téllez de Meneses makes what Kojima could only afford to do essential since Metal Gear Solid.
Because there is an evident interest in moving away from the possibility of solving situations by shooting, and he knows how to work in the different types of alarms, which are also traced to the ones he introduced. Metal Gear 2: Solid Snake. Jesse Fox is far more vulnerable than snakes from Hideo kojima, and it is more obligatory than interesting that they never detect you. Something that would distance the work of the Japanese from a good part of his average player since PlayStation times.
The bosses carry the weight of variety and ingenuity, functioning as a pure action tool. They counteract the slowness of the proposal during the phases until they confront each other, and function as a pedal that speeds up the pace of the adventure. More than in the Metal Gear of MSX. The bosses they make up screens to be overcome in different and varied ways, as the humor that runs through the entire development goes from the bizarre to dancing into the absurd, and practically never ceases to be present. Nonetheless, it works, and it immunizes the homage from thoughtful comparisons of low-brained people who would underestimate it nine times out of ten.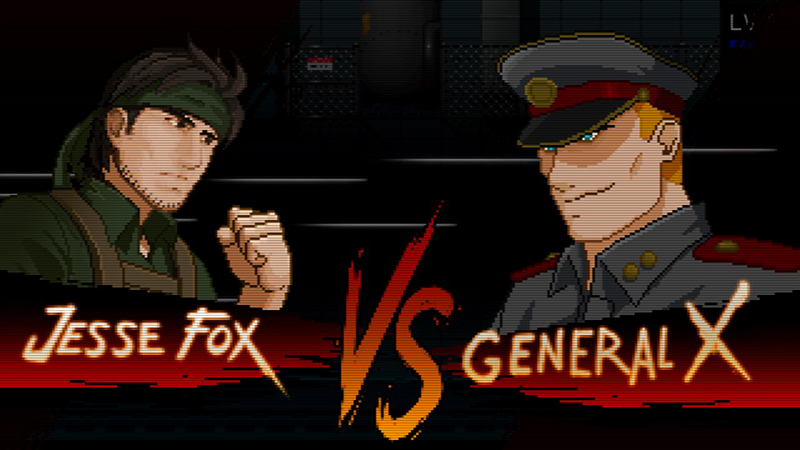 The result of all is a work that feels fresh within the Metal Gear Solid universe, for betting on stealth with the fury of the originals that preceded them. Fairly accessible, without severe difficulty peaks, but with an obvious imbalance when demanding during boss battles and even reaching them. Your action demands more than your stealth. And although the way of cleaning trophies goes from flirting with mastery to dancing with repetitiveness, its general structure of a dozen phases, secrets and levels of difficulty offer what anyone who wants to continue playing needs when they overcome it. It is necessary to review the effort made in everything related to the location and the sound, with a good work of actors in both Spanish and English, with a voice chosen and characterized with so much success that it could pass for that of the very David hayter.
UnMetal is revealed as a Metal gear worthy, just like the Metal gear MSX continues to be so thirty years later. If we talk about Metal Gear 2: Solid Snake, we do it from the true reference. And UnMetal, in some aspects, surpasses them, such as in terms of duration and in boss fights because, although it is impossible to get rid of the emotional load that confronting Gray fox, to the Metal gear and at the very Big boss, UnMetal's antagonists rise above the bar in terms of ingenuity, courage, and challenge. A thug relative, who adds his gene to the formula, incontestably imbued with the DNA of Metal gear. A DNA that determines a way of playing that should never be forgotten. And not only to include stealth within action adventures, whether as an extra or luxury guest, but also when it comes to having the courage to make infiltration the leitmotif of a work. An irreverent, unrecognized, but legitimate, scholarly and respectful son of the most important creation of Hideo kojima, neat in the treatment of the pillars that have sustained the saga since 1987. Because the nature of UnMetal, the Metal gear of MSX and the almighty modern MGSV it is exactly the same. Jesse fox and the Snakes are war machines. But despite the fact that they are handled in action titles, they raise the pause on the reaction, their reasons leave little room for impulses, although skill is imposed, in the case of UnMetal, with less force between cameras, surveillance devices and normal enemies than against bosses.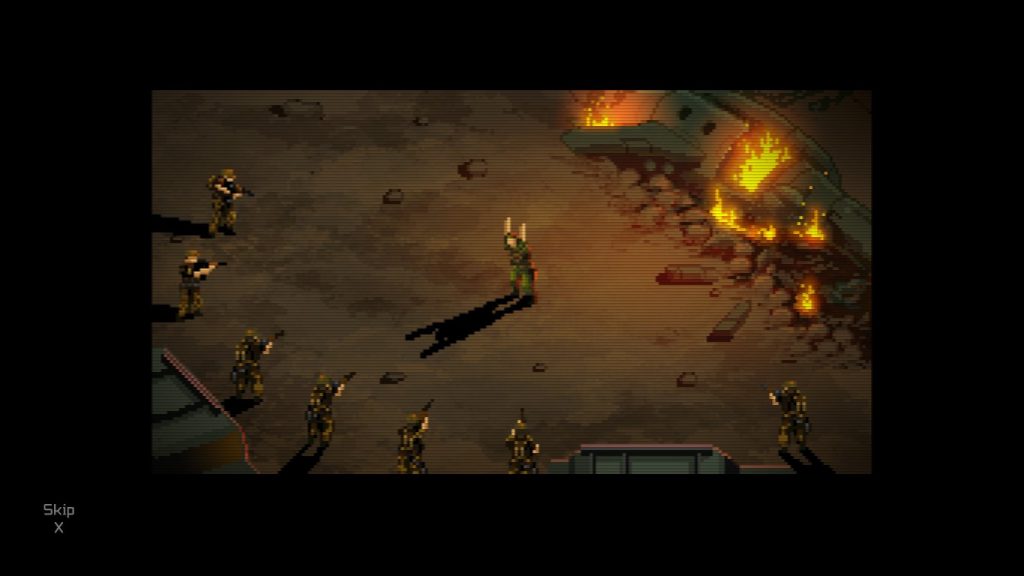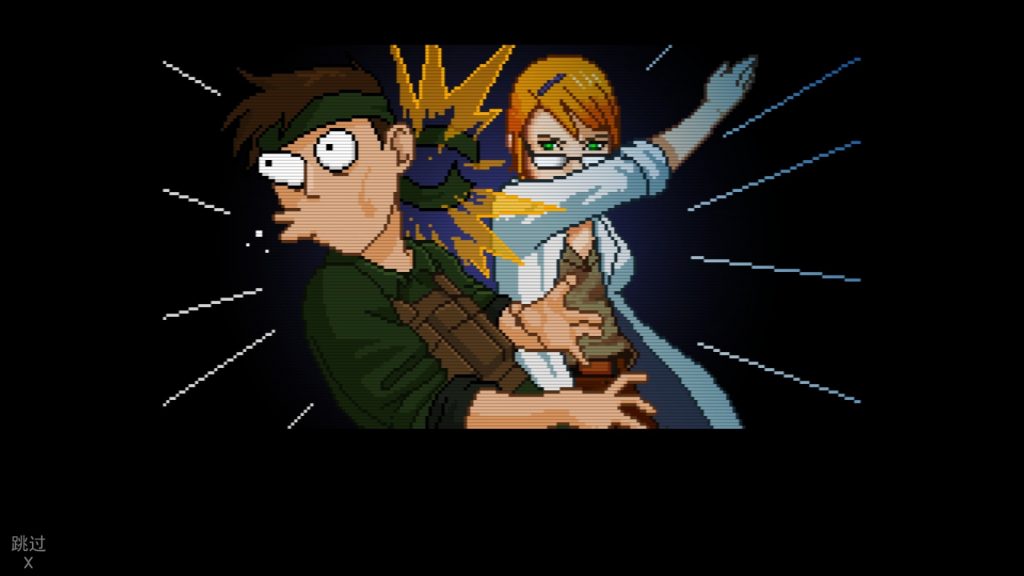 A game that seeks to raise laughter and smiles, and that knows how to maintain the interest of the player to continue advancing without falling into monotony or irregularities in their compass. What motivates you to keep playing it. With unsophisticated formulas (that some hick of our days would dare to call outdated), varied, well resolved and effective, that without ever being too deep manage to combine to offer an immersive and calibrated experience with a certain mastery many more times than it squeaks. .
UnMetal He is a humble but powerful guardian of his kind, who works with success and manages to give away moments of that indescribable sensation that so excites every lover of stealth: that of walking on the edge of a razor into the mouth of the wolf. His commitment to humor to wrap him is important, but the respect that radiates for the work of Hideo kojima it is unanswerable. Well, the parody penetrates all the pores of this video game. But he doesn't put a finger on his soul or his mechanics. Fran Téllez de Meneses has known how to venerate them in an inspired and liturgical way.