With the rise in popularity of video streaming platforms on the internet such as YouTube or Twitch, you may have considered creating your own channel at some point. Nowadays there are numerous quality tools for the recording and broadcasting of audiovisual material online and it can be overwhelming to enter the world. In this post we comment on the EPOS brand B20, a highly recommended microphone both for getting started in content production and for veteran creators.  
The first advantage of the EPOS B20 microphone is found in the speed with which we can start making our first recordings. The mike uses technology plug and play, so we will only have to connect it via USB to use it, saving time and headaches. In addition, it is compatible with PC, PC Softphone, Mac, and PlayStation 4 and PlayStation 5 consoles.
One of the most significant capabilities that this microphone offers us is the recording quality, very similar to what we could achieve in a studio. The B20 captures audio at a sample rate of 48 KHz, which is equivalent to 48,000 measurements of the audio signal per second. It also uses 24-bit resolution (16 million different values) instead of the more common 16-bit standard (65 thousand different values).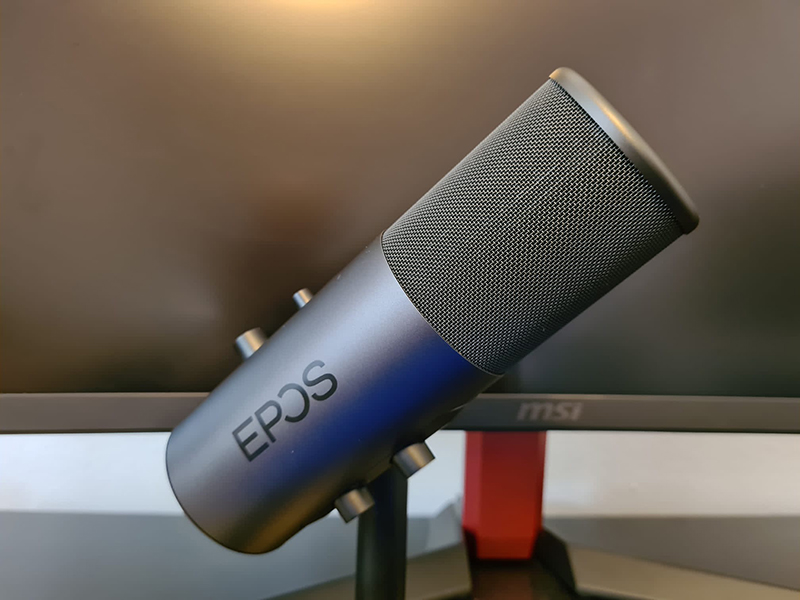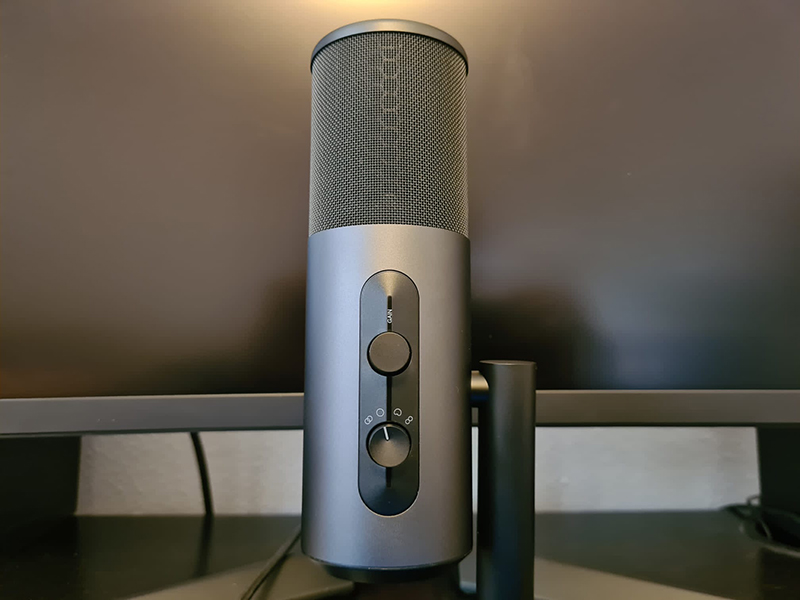 The B20 features four audio pickup modes: stereo, bidirectional, omnidirectional and Cardioid. All of them are selected by means of a control located on the same microphone, so they can be changed in a simple way according to what we require for our recording.
In addition to the mode selector, we have three buttons to control different functions. Two of them are used to configure the volume and gain, while the last button, not least for that reason, is intended to mute the microphone. The latter works in sync with a led located just above to indicate when we have the microphone open or closed.
Regarding the quality of the product materials, EPOS has taken care of every last detail. The B20 is strong and its finishes, impeccable. In addition, it boasts a style modern and elegant thanks to the use of metal in its construction. The base included in the microphone, also metallic, offers the necessary balance if we choose to use it directly on our desk.
This model also has an arm connected directly to the microphone, which makes it possible to 360 degree appliance rotation, and we can attach it to a desktop support to make our recordings as if we were in a professional studio. The B20 uses a USB Type-C connection and also has a connector Jack 3.5 mm to connect our headphones with total comfort.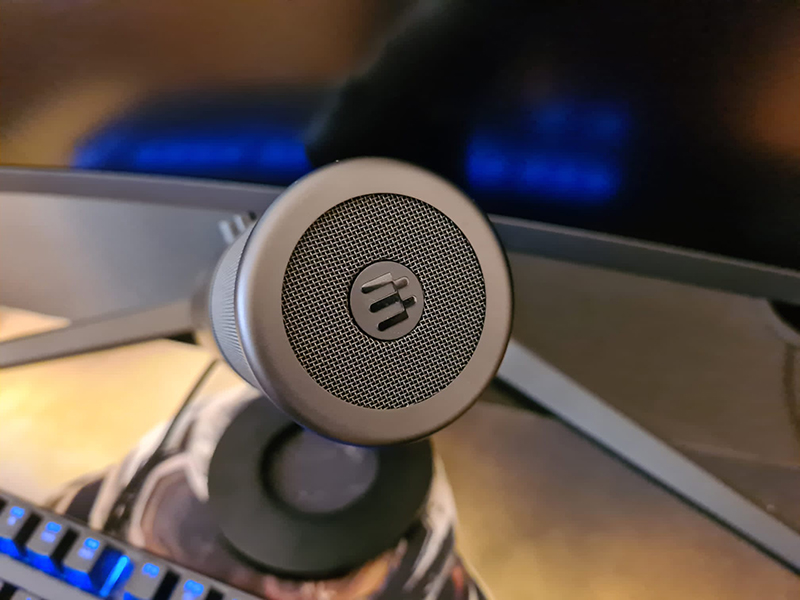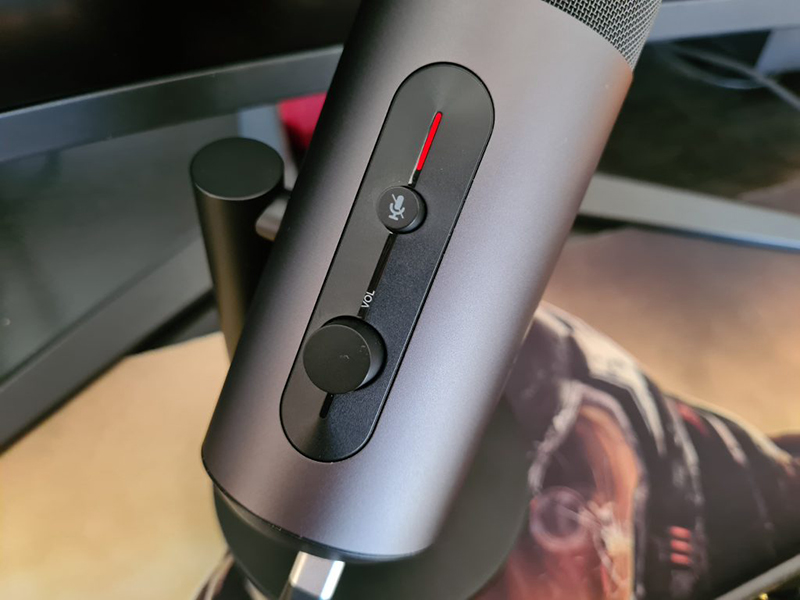 Finally, to help us get the most out of the B20, EPOS offers users the EPOS Gaming Suite. This additional program allows us to make all the necessary audio adjustments so that our session can be heard to our own measure, allowing us to customize the recording and playback equalization, gain, reverb and many other parameters.
The B20 microphone It has left a very good impression on us in all its aspects. From the moment of opening the box, where everything is placed in a studied way, until it is put into operation, we have found ourselves before a product of quality plus, easy to use. Users who opt for this EPOS model will be pleasantly satisfied.