Currently the market for audio peripherals is very saturated due to the huge number of models offered by different companies and each one of them is trying to find a place in the world of digital entertainment. However, there are always those who try to differentiate themselves from the rest through the quality of their products or some characteristic that makes them special. In this post we comment on the brand's H3 series helmets EPOS, specifically the model Hybrid.
Sound is a very important aspect when it comes to fully enjoying a video game; in fact, the experiences offered by certain video games change substantially if we play them with good headphones. For example, a title where this aspect seemed relevant to us was with Hellblade Senua's Sacrifice. Ninja Theory, creators of the video game, always recommended enjoying their title with headphones, because in this way it was possible to enhance the effect that torments Senua, its protagonist, who hears voices in his head. Therefore, wearing good helmets favors the immersion of the player.
The headphones EPOS H3 Hybrid offer connectivity via USB cable / console cable and simultaneous Bluetooth connectivity. The adjustable headband and angled ear cups provide an ergonomic fit and long-lasting comfort, while the detachable boom boom microphone, which automatically mutes when folded, provides crystal-clear conversation.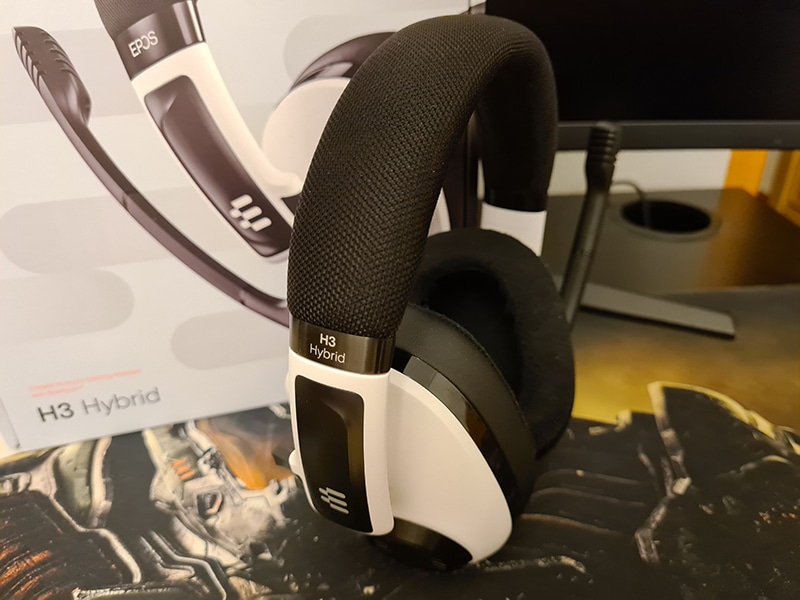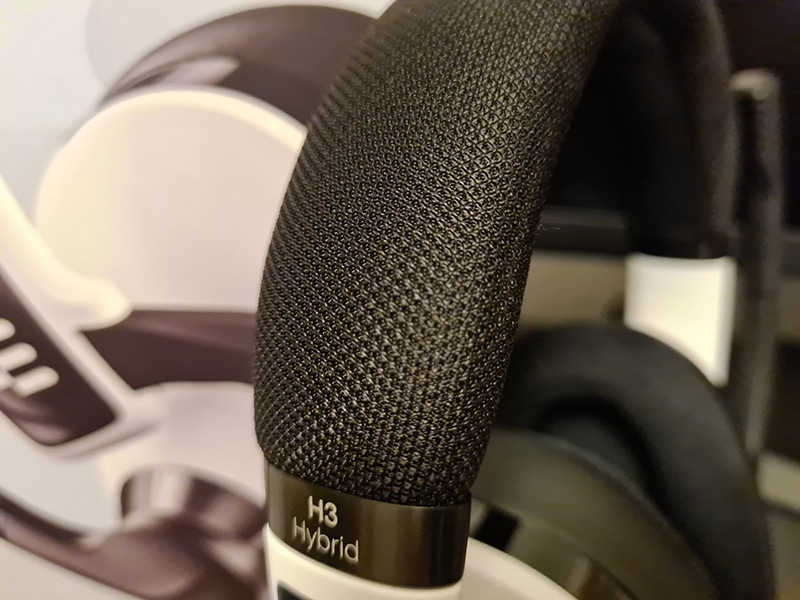 This model has an internal 7.1 speaker configuration favoring that surround sound that players appreciate so much. My experience with the H3 Hybrid is based mainly on action titles, specifically with Battlefield V. In these types of games it is important to know where the danger comes from. Being able to locate the source of a shot or the direction from which an enemy is approaching gives you some advantage on the battlefield. In this regard, these cases more than fulfill their mission due to their sound quality.
Music is also a fundamental part of both video games and our lives. I have tested the H3 Hybrids with different soundtracks to experience a wide variety of registers and the sharpness allows the different nuances to be clearly differentiated. Whatever your musical style, these headphones are recommended to listen to your favorite song or group.
An important feature of this EPOS model is its ability to connect with other devices via Bluetooth, an option that we do not always find in similar products. This allows us, for example, to connect the headphones to our mobile phone, being able to carry on a conversation while we play a game. The same button that we use to pair the device can be used to go off-hook and end a call. In addition, we can control the volume with a wheel located on the right earpiece.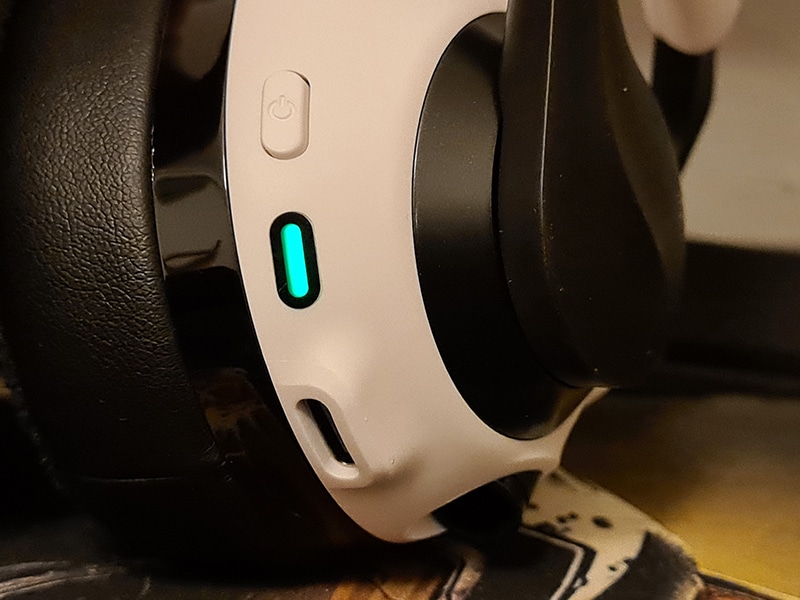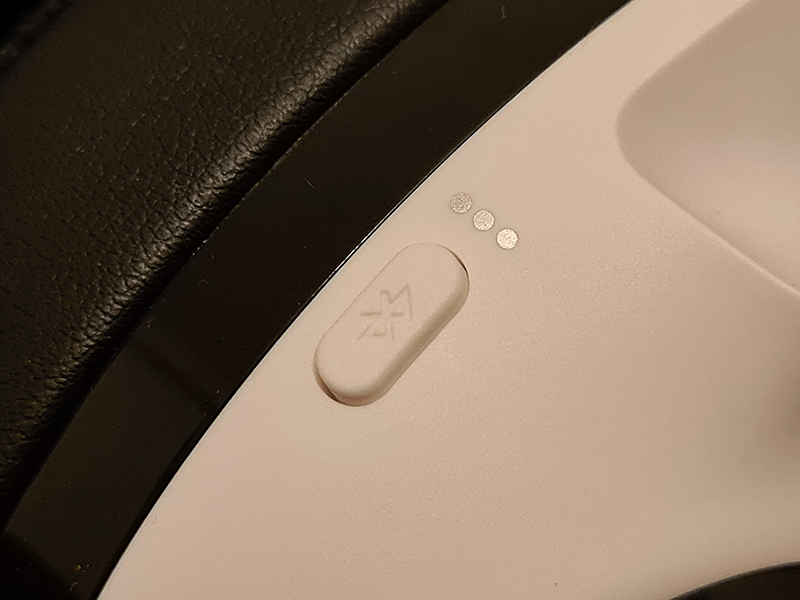 The quality of the H3 Hybrid finishes is that of a high-end product. The pads are made of a material with a memory effect similar to that found in memory foam mattresses, being able to play for several hours with them on without noticing any discomfort. This model is only available in 2 colors, black or white, the latter being the one analyzed. Both the plastics, in a matte white color, as well as the metal inserts or the fabric headband convey a modern and elegant image.
One thing that has caught my attention is the possibility of extracting the articulated arm where the main microphone is located from the helmets. EPOS has chosen for this purpose a connection system using magnets, so we only have to pull to remove the microphone. The box includes a plastic trim to cover the connectors and prevent dirt from entering, a real detail.
To all that has already been mentioned, it must be added that the Hybrid model has a long-lasting battery with an autonomy of 37 hours with Bluetooth on. Thanks to its double USB / Jack connectivity we can charge them while we are using them so we do not have to stop our game session for this reason. The model is compatible with Playstation 4, PS5, Xbox One, Xbox Series X / S, Nintendo switch, Tablets, mobile phones, PCSoftphone and MacOSX.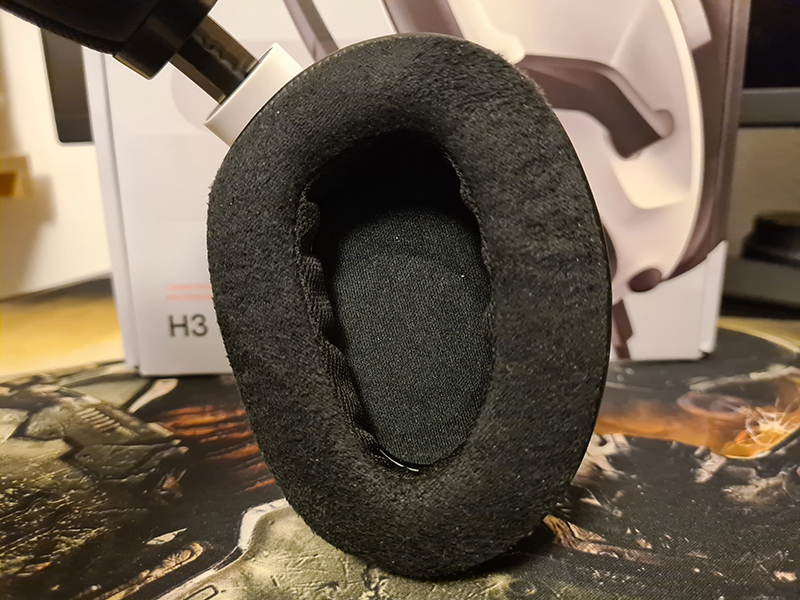 Testing these helmets has given me the feeling of having a very versatile product with great audio quality in my hands. This allows it to be used in a multitude of situations, whether to play games, enjoy our favorite music, watch movies or make a call. A fact to take into account by potential buyers is that this model is of the closed type, that is, it transmits a sealed sensation that isolates us from ambient noise. This is good when we just want to focus on enjoying the sound. However, when playing online with friends, where it is normal to be talking while you play, there may be people who do not quite like this feeling. However, it is a detail that does not overshadow its performance, rather it is a matter of personal taste.